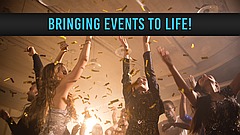 We'll Work With You to Help Make Your Event Perfect
Whether it's a Wedding, School Dance, Party or any other occasion, every event is unique. DJ, Video or Karaoke, we customize for you. For example, we'll customize the music we play and even the level of DJ interaction. We take your preferences to heart and will do our best to pay attention to your vision. Customize as much or as little as you want. We have a lot of experience in creating amazing events. If we feel your ideas may not work for some reason, we will discuss with you why we feel that way. Ultimately, you decide how you would like us to entertain at your event.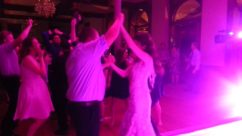 Your Success is OUR Success!
When you and your guests have a great time we all win! If you are celebrating your wedding, party, DJ event of any kind, our experience will help make your event fun! We love hearing rave reviews and we want your event to be the next rave review we get! We work hard to earn those 5-star reviews. By making our clients happy it makes us happy as well. Our reputation depends on your happiness!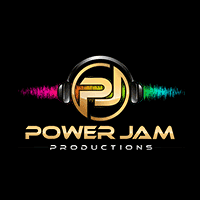 Peace of Mind
In order to achieve great success with our events, we need to be reliable! Who wants unexpected surprises? No one, but it can happen. Being prepared for the unexpected helps us to ensure our reliability for unexpected situations. This is why we have a backup plan in place, whether it is a piece of equipment that might fail or a vehicle that won't get us to your event. In other words, failure is not an option!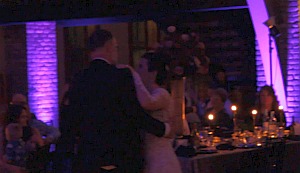 Lighting That Complements Your Event
Along with great music, we feature lighting for your dance floor included with every event. Our lighting adds to the fun and excitement of your dance floor. Additionally, we offer optional beautiful "uplighting" that will complement the décor and colors of your event. We can match practically any color and it will transform a drab room into a luxury venue. Visit our Lighting page for more information.